June 12, 2020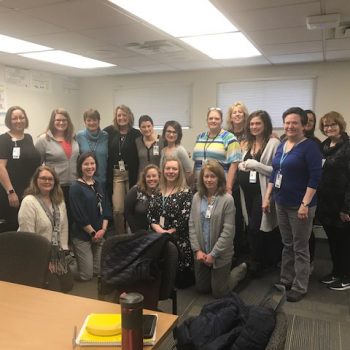 The majority of our Home Care Social Work team members are "walking" to the southernmost point of the United States: Key West, Florida. Due to COVID-19, several spring vacations were cut short or cancelled and our miles traveled to see patients also have had a shift. In an effort to support mind, body, spirit, and strength, we collectively decided to track our steps and see how far we "traveled" each week.
Here is our journey thus far:
Week 1: 137 miles to Pigeon Falls, WI
Week 2: 157 miles to Roscoe, IL
Week 3: 251 miles to Zionsville, IN
Week 4: 175 miles to Elizabethtown, KY
Week 5: 243 miles to Jasper, TN
Week 6: 160 miles to Peachtree City, GA
Week 7: 191 miles to Ardel, GA
Throughout the weeks we have learned a bit about the cities. I have even occasionally written to city leadership to let them know that the Fairview Home Care social workers from Minnesota are thinking about them!
We should make it to Key West in about four weeks; approximately 700 more miles to go! As we all know…..life is a journey, best taken one step at a time.