June 12, 2020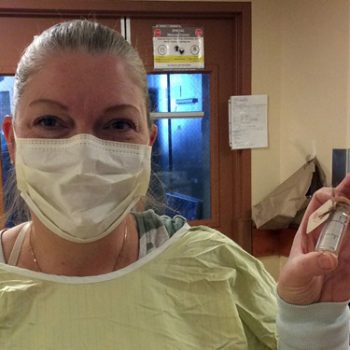 I wanted to share a heartwarming tribute that our ICU nurses at Bethesda Hospital came up with for patients who are passing away there: A group of M Health Fairview nurses, led by Laura Triplett from the St. Joe's ICU, are sending electrocardiogram strips and heartfelt messages to families who have lost loved ones to COVID-19.
The patient's electrocardiogram strip is placed inside a bottle, and a card is signed by their caregivers. We are giving these to the families with the patient's belongings, or if a family comes to be there at the time of passing. We are going to be doing this in all of our ICUs at Bethesda and will be moving this to St. Joseph's Hospital.
This small act of kindness and love is so important not only for the families but also for the staff who are caring for the patients. Our staff is struggling with how patients are alone during their time of death, and this is helping our staff feel like they are connecting with families during this difficult time.